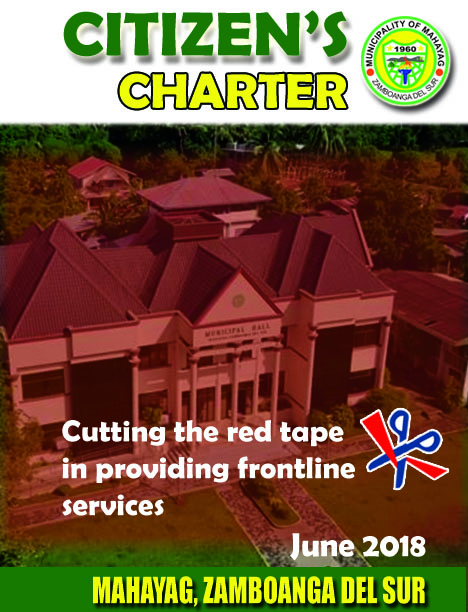 R.A. No. 9485, otherwise known as the Anti-Red Tape Act of 2007, an act to improve efficiency in the delivery of government service, my administration has adopted the principle of participatory governance by involving the public in crafting the municipality's vision and mission, and the formulation of plans and policies in order to achieve a common goal and objective.
          We are proud to present this Updated handbook of Municipal Government Service that contains the range of specific services, an updated step-by-step guide on how to avail the services and standards on quality and timeliness to be expected from the municipality in rendering frontline services.
          It must be accentuate that a tough leadership is looked-for to implement this handbook. Control and political will on the part of the local bureaucrats must be present if the purpose and intent of R.A. 9485 were to be accomplished. A clean bureaucracy entails accountable and responsible leadership.
          With the support of the people, we are altogether put forward to the principle of public service, in putting right of way to superb service delivery and to acclimatize and craft span for innovation. Hence, cooperation is imperative from each and every one of us.